Welcome to Music Business Worldwide's weekly round-up – where we make sure you catch the five biggest stories to hit our headlines over the past seven days. The MBW summary is supported by Centripwhich helps over 500 of the world's best-selling artists maximize their income and reduce travel costs.
---
YouTube revealed this week that it added 30 million paid YouTube Music and Premium subscribers in the last 13 months.
The platform's subscriber base, which currently stands at over 80 million paying subscribers (including trial members), means it has added around 2.3 million subscribers every month since September 2021.
This 80m+ sub-sales was the second big statistic announced by YouTube in just two months. In September, the platform announced that it had paid music rights holders 6 billion dollars in the 12 months to the end of June 2022 – a $2 billion increase from 4 billion dollars contribution to music rights holders that YouTube said it paid out in the previous year (12 months to the end of June 2021).
In a blog post this week, Lyor Cohen, YouTube's head of music, attributed YouTube's growth to so-called "twin revenue engines – subscriptions and advertising," which he added "is the real deal."
He also reiterated the platform's ambition to become the number one revenue generator for the music industry.
Elsewhere this week, Facebook parent company Meta announced it was making 11,000 layoffs.
Founder and CEO Mark Zuckerberg explained that in an effort to "become more capital efficient" the company has shifted its capital to "a smaller number of high-priority growth areas" including its AI discovery engine Meta, its advertising and trading platform, and what Zuckerberg says is the company's "long-term vision for the metaverse ".
The big three music companies are also reportedly in the process of negotiating new deals with video sharing platform TikTok, and they are pushing for a share of the platform's ad revenue, according to a Bloomberg report.
Meanwhile, Twitter's new owner Elon Musk said in an interview at the Baron Investment Conference on Friday, November 4 that he is considering promoting long-form videos on Twitter and allowing creators to monetize their content.
We also announced all the winners from the A&R Awards, MBW's annual UK awards ceremony in association with Abbey Road Studios, which took place on Tuesday night (November 8) in central London.
Here's what happened this week…
---
1) YOUTUBE MUSIC AND PREMIUMS SURPASS 80M SUBSCRIBERS
YouTube has reached the milestone of 80 million paid YouTube Music and Premium subscribers worldwide.
(YouTube Music is available as a standalone subscription platform or bundled with a YouTube Premium subscription.)
This subscriber count, which YouTube says includes veterans, marks a 30 million (or 60%) increase from the last publicly announced subscriber count for YouTube Music, which was 50 million, just 13 months ago…
---
2) BRANDS ASK TIKTOK FOR A SHARE OF AD REVENUE IN NEW NEGOTIATIONS (REPORT)
Last month, MBW suggested that the music industry could be headed for a royalties dispute with TikTok.
We also asked if TikTok should follow Meta and commit to paying a fixed percentage of its ad revenue to music industry rights holders.
According to a new Bloomberg report, the big three, Warner Music Group, Sony Music Entertainment and Universal Music Group, are negotiating new deals with TikTok and they are asking for a share of the advertising revenue generated on the platform.
---
3) ELON MUSK SAYS TWITTER WILL SOON "SHARE REVENUES WITH CAPS HARD". WILL IT HAVE MUSIC?
Significant changes are underway at the social media giant Twitter.
Within a week of completing his $44 billion purchase of the company, Elon Musk has begun implementing a major overhaul of the platform.
Musk, on October 27, completed his takeover of privately held Twitter. He then went on to make sweeping changes at the company, including widespread layoffs and the public announcement of a new subscription service called Twitter Blue, which will cost $7.99 a month, for verification checkmarks and other features.
Looking at Twitter's upcoming changes through the lens of the music industry, one of the most interesting updates of all is the news that Musk plans to offer monetization to "content creators" through a new (as yet unspecified) revenue-sharing model…
---

4) MARK ZUCKERBERG FILES 11,000 LAYOFFS AT META
Facebook parent company Meta is cutting 13% of its global workforce.
Founder and CEO Mark Zuckerberg announced the reduction in the number of employees, totaling 11,000 layoffs, in a letter published on Wednesday, November 9. He added that the tech giant will "cut discretionary spending and extend our hiring freeze through the first quarter."
Zuckerberg wrote to employees, calling the move "some of the most difficult changes we've made in Meta's history."
Zuckerberg said: "I want to take responsibility for these decisions and how we got here. I know this is difficult for everyone and I feel sorry for those affected…"
---
5) THE A&R AWARDS 2022: ALL WINNERS
Well, that was a bit special.
The A&R Awards, MBW's annual UK-focused awards show in association with Abbey Road Studios, took place on Tuesday night (November 8) in central London.
As we announced earlier this week, the A&R Icon Award – which recognizes a career that has forever changed the face of the music industry – was collected by the legendary founder of Island Records, Chris Blackwell.
Blackwell, 85, was introduced on stage by YouTube's global music director, Lyor Cohen. A heartfelt and respectful video message to Blackwell from Sir Lucian Grainge, chairman and CEO of Universal Music Group, was played to the quiet room.
You can see the full list of winners from Tuesday night's awards via here…
---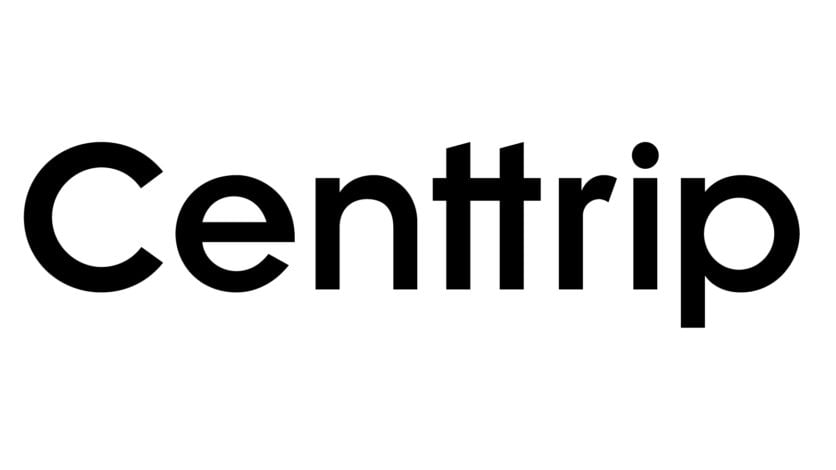 MBW's weekly roundup is powered by Centtrip, which helps over 500 of the world's best-selling artists maximize their income and reduce travel costs.
Worldwide music business